Remember the New and Fabulous entry???

no...its not 100% complete yet... I'm still working on it....

the entry has been put up... however, I still not really fully satisfied with the theme and how the page look...

dont blame me....
I'm too enthusiastic to create a user-friendly shop blog...
so all my potential clients would love to keep visiting it...

I lurveeee online shopping...
and I lurve all the blogs which sells good and nice thing
and the most important didnt give me too much hazard to browse and gets some info on their items...


therefore... just wait for the final output ok?

in the meantime... please visit this first...

I'm really looking forward for this new project... this is my first time creating and involving in an online business... creating a blogshop...

my first attempt...and I do really hope it will succeedd....
please friends....

gimme some support will ya???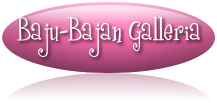 X.O.X.O