I am a big fan of Astro new dance reality show.. SEHATI BERDANSA....
kdg2 sgt kelakar...kdg2 amazed...eh...dia boleh menari secantik itu yer...
every week mesti spare one hour to watch the competition...
there are 8 celebrity couples that compete in this competition...
masing2 ada gelagat n attitude sendiri...
Winner!! My Fav couple...the most romantic celebrity couple!!
~mkn hati la Dato' Siti dgn Dato' K yer..~

1st Runner Up, they are so adorable...cute couple...
sepatutnyer dh terkeluar ms mg ke 6...but absorb blk...
Overall, mmg best rr show tu...especially finale... every week mmg amazed tgk Vanida n Shidee menari...talented la diorang... besssttttt... tp pengaracara..urm...mcm tak kena jer... dh makin seksi plak makcik I-taknak-pki-baju-seksi2-ok tu.... stp mg bj dia singkat2 n seksi2..yer-yer jer...
apa2 pon yg penting Vanida & Shidee dh menang...tahniah atar kreativiti koreografer mereka...
Sazlan Mat Adnan (Lan)

All the participants & choreographer

~photos and video taken from Astro ~
TQ Astro...biler nk publish sumer gmbr2 final plak?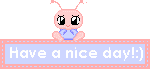 LET'S CHILL AND HAVE A DRINK!!
I'M A MAY GIRL!!