6 o'clock in the morning...Kak Maria buzz me n asked me to go to Terengganu with her...
so...dgn ngantok2..siap2 la n ayah sent me kat highway ke Kuantan...
then...8 am, we start the journey...we arrived at Kuala Berang pukul 11.20pagi...laju ek pecut?
jumpa Huzairil, penolong pengarah pejabat daerah dan tanah hulu terengganu, send all the custom made tshirt that he ordered. pejabat dia sgt best yer....besar...
at 3.07pm we arrived at Wisma Darul Iman n meet Idham, setiausaha sulit menteri besar...then jumper Farhan,penolong pengarah UPEN Terengganu...do some stuff...work basically...then pg UDM, jumper Dato' Professor Alias (Canselor UDM) n Rosliza... Dato' gimme this nice songket n tikar bag...so cantik yer...huhuhu...
let the picture tell the story...
the bag that Dato' gave me...cantik ek?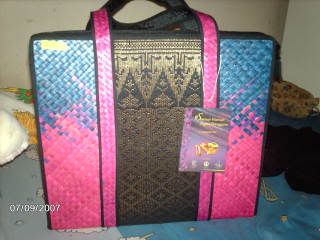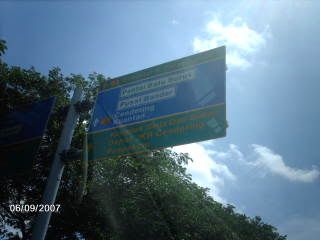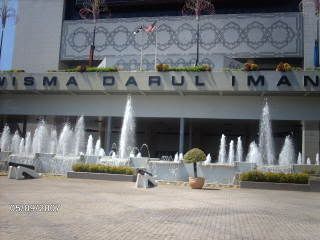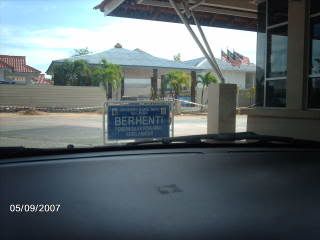 Pantai batu Buruk scenery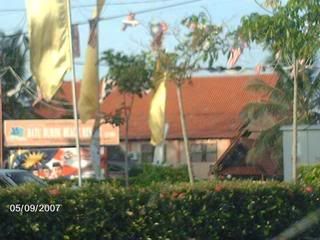 we decided to spend our nite slleping at Villa Danialla, owned by Kak Maria's friend..Kak Siti aka Haflin's Salam Bollywood mum....the resort was super dupper gorgeous...i like it so much...
the scenery was so beautiful n peaceful....the decorations n interior design was amazing...
it has a Very long silky white sandy private beach with a remarkable view of Pulau Perhentian and Pulau Susudara..very spacious rooms...with high ceiling...sgt cantik okay...
i cant say much...let the photos do the talking...ok?
VILLA DANIALLA BEACH RESORT,
TOK BALI, KELANTAN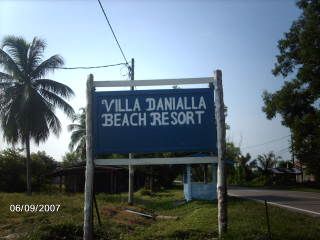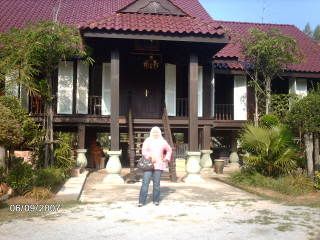 Villa Hamat...everything made by wood..so tradisional yer...



Garden Gazebo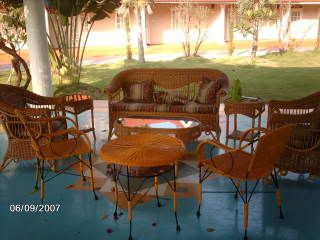 u can play carom n chess here...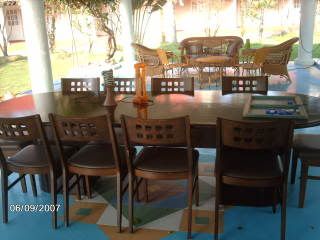 the chalet



door to Villa Haflin



Lobby seating area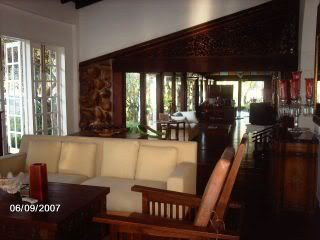 i just love that antique cupboard...



spacious kitchen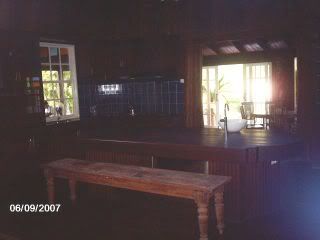 cabinet..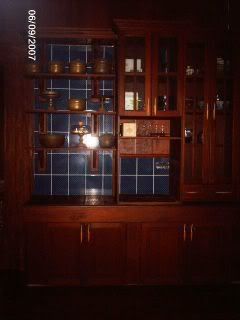 the kitchen...



aren't that beautiful??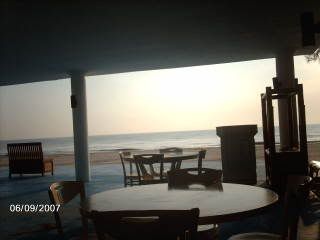 The cafe.. one of the seating area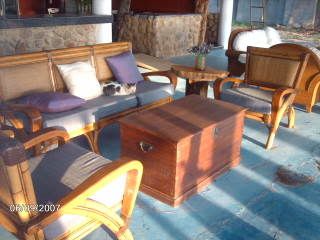 Villa Haflin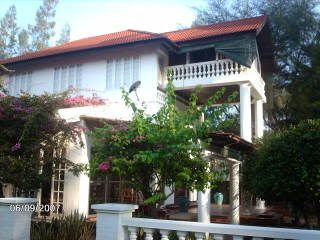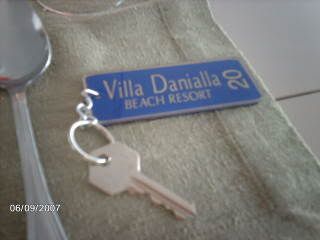 the food also delicious....we have our breakfast at the Beach cafe which we enjoyed the food and the beautiful scenery...it was like living in a heaven yer...with all the nice environment n the great food after long day of hectic working day....

kak maria enjoying her bfast...



my bfast...almost finished...sgt shedaapp...the watermelon juice n fruits tak sempat tangkap...abess dahh...huhuhu...



the room

the bed...so spacious...the blankett n bedsheet was so smooth n comfy...



the toilet...so spacious too...everything is in white...the contradict of black n white tiles modern design matched with sweet lacy curtains...n the very2 big shower n toilet space..wow..amazing...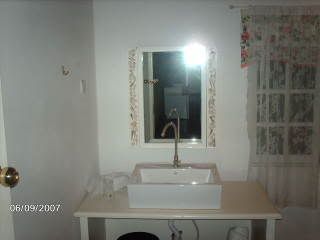 ok..thats all for now...i love taking photos...especially any nicest n pretty things...btw, below are sum other photo taken from Hafli'ns blog n etc...
from my honest opinion...i like this place so much..it is a very nice place for romantic getaway, family vacation, family day or any other fuction...sgt cantik n tak sabar nk pg lagi yer...