as I said before...
huhuhu...I've watch the musical theater Putra...
it was a great experience...and great theater...
I'm so proud of Malaysia...
huhuhu...
the plot of the story really lovely...so patriotic...n the songs and lyrics were so amazing..
cerita tntg perjuangan Tunku untuk mendptkan kemerdekaan untuk Malaya pd thn 1957 dulu...
I guess, the theater was specially for our becoming 50th Independent Day

i will gladly give 2 thumbs... 10 star to the performance...n songs...
the actress n actor did so well.. i'm so amazed..
Zul Huzaimi

was so handsome n damn talented.. I love him the most in this performance...
he act as

young Tunku Abdul Rahman

who was so ambitious and patriotism and also romantic.
20 star for the hot n macho actor!! I Love You!!!!!!!!
Dato' Jalaluddin Hassan

is the

old Tunku Abdul Rahman

..still very patritism n dedicated to malaya...he knows what he did...I like him too...he is a good actor..he should be given tons of award for his amazing talent...eventhough he had sore throat that night...he still perform n very dedicated...

10 thumbs for you, Dato'!!!
Vanida Imran

playing role as the

wife of Tunku Abdul Rahman, Sharifah Rodziah

...she is so loving n i love her 'gemersik' voice...lembut jer...sungguh keibuan...she is so good too...i siap ternganga tengok dia...cantiknyer...as for her acting, she is so great being the loyal, understanding and supportive Tunku Abdul Rahman's wife... Rashidi Ishak is very lucky to have her...

Other than that..Man Bai plays the Dato' Onn Jaafar... Azizah Mahzan as Combi, Sharifah Rodziah's maid, Ebby Yus as Tam,Tunku's servant...and the wife of young Tunku..I dont know who..maybe one of the dancers or the theathre's singer la kot..suara dia best..but she's not good in acting..n tak lawa pon...tak sepadan dgn Zul..huhuhu..sungguh dengki la tu...


memang best la citer nie...tak rugi pg tgk...so lucky to be part of the audience.. coz.. time tu gak..the VIP's are so super duper special tau...maner taknyer... Pak Lah n his wife, Jane.. Rais Yatim n Maznah Rais...n etc were there too...i'm sitting the same row with Pak Lah...just 1 chair in front of him..amazing huh... huhuhu...

took some picture...sum of them ader kt my bro...lain kali update...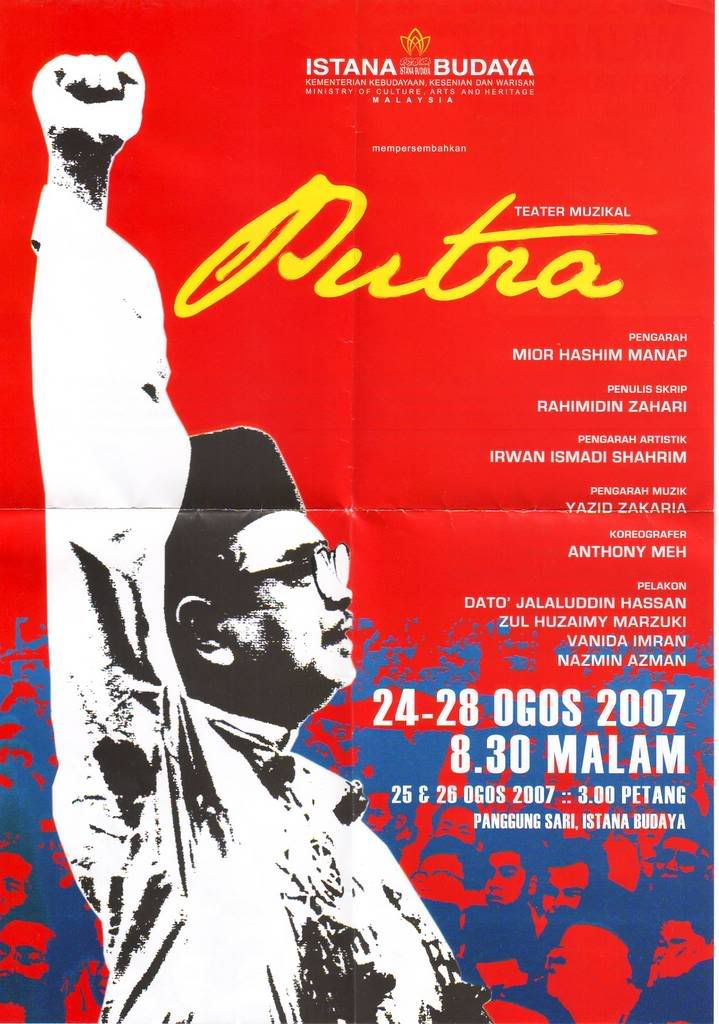 we were so xcited with this photo...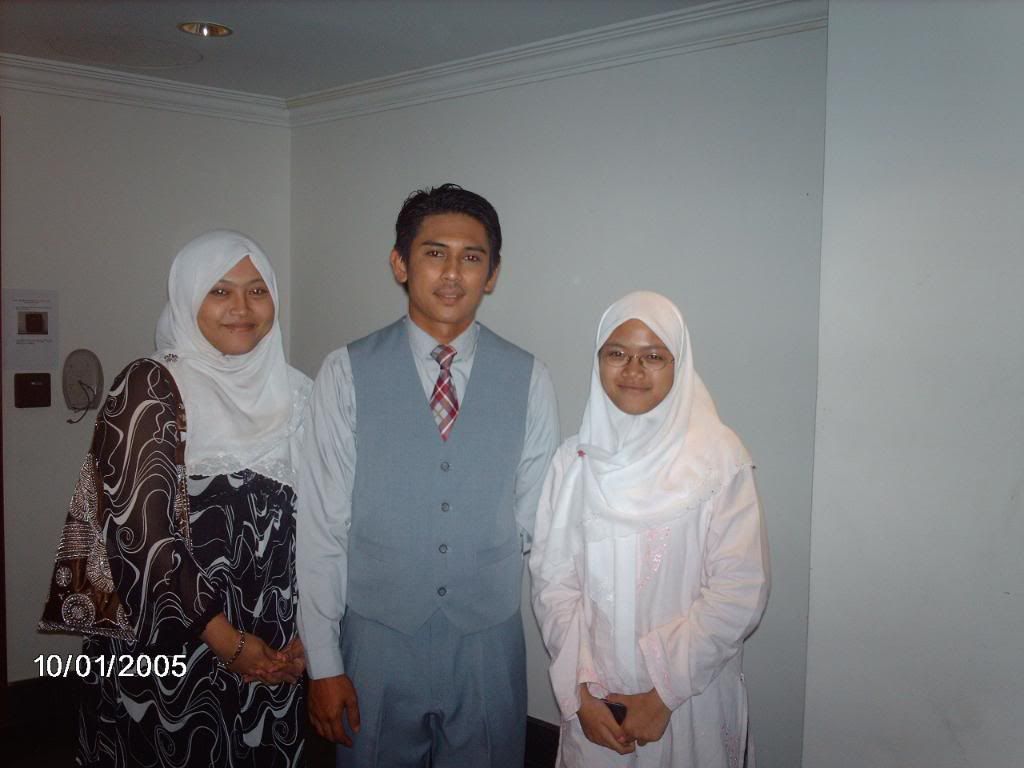 so macho yer...handsome...n polite..friendly too..nice talking to him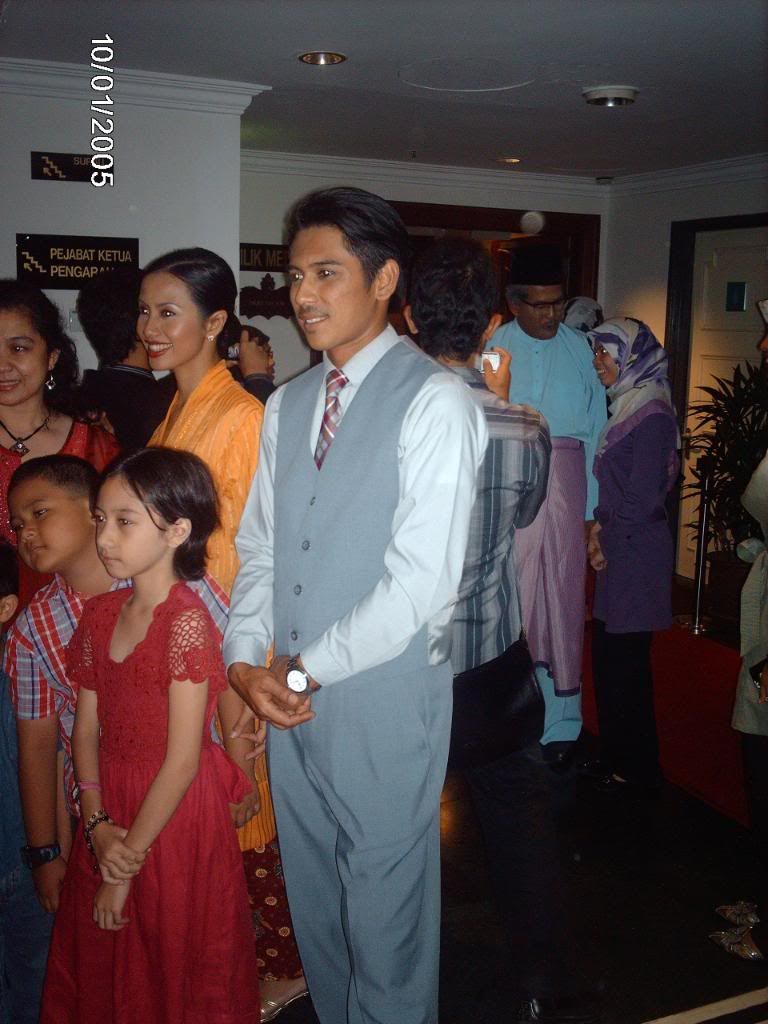 Dato' Jalaluddin Hassan, humble n very friendly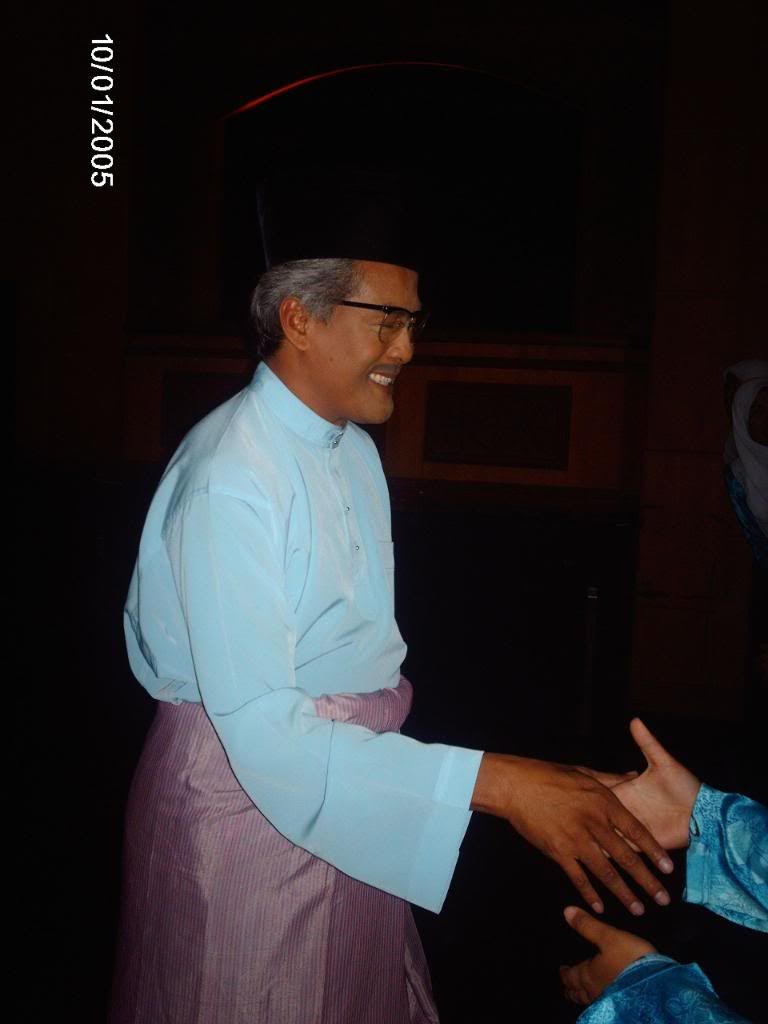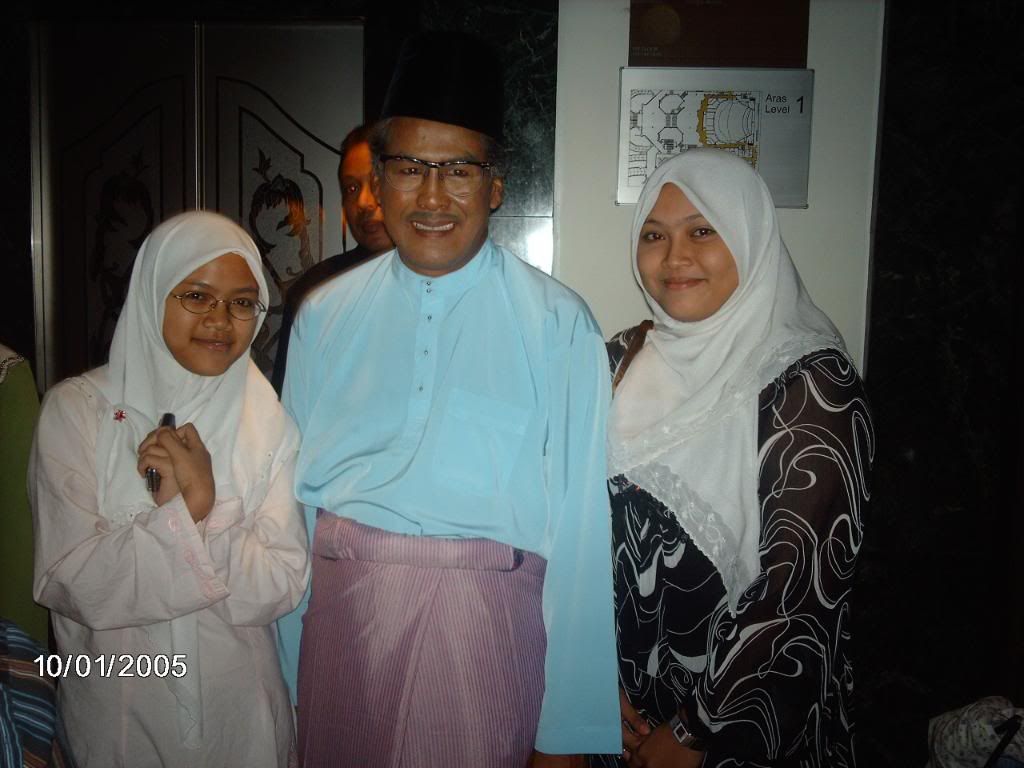 Vanida Imran @ Vee n my sis
isnt she so beautiful? so skinny...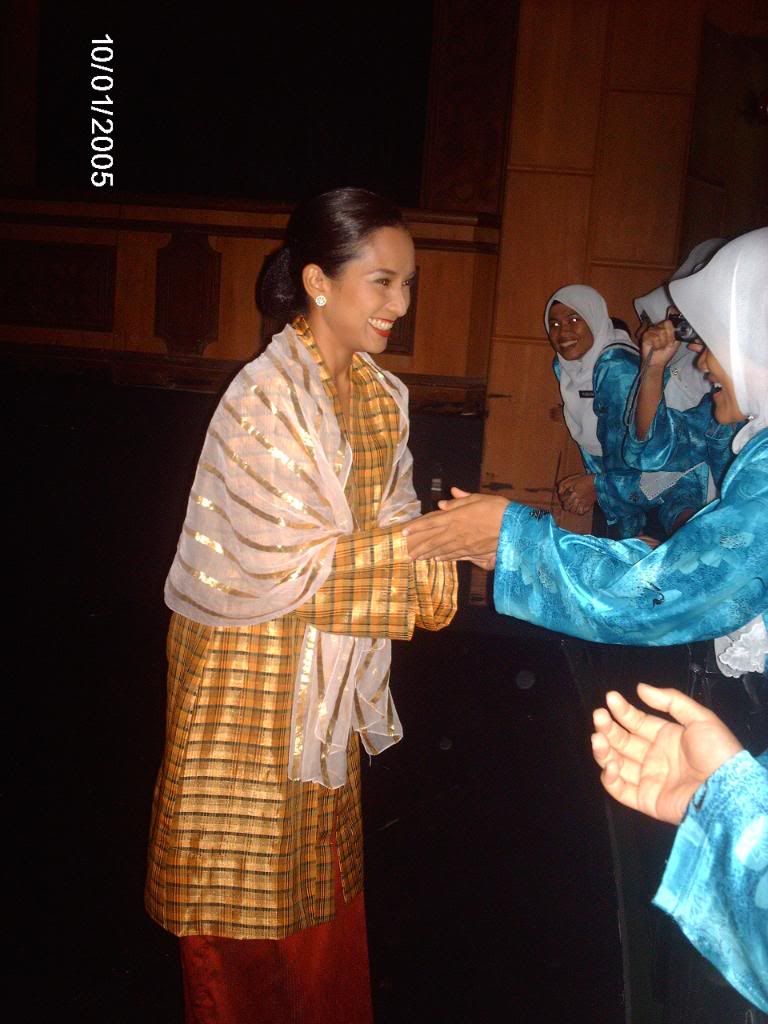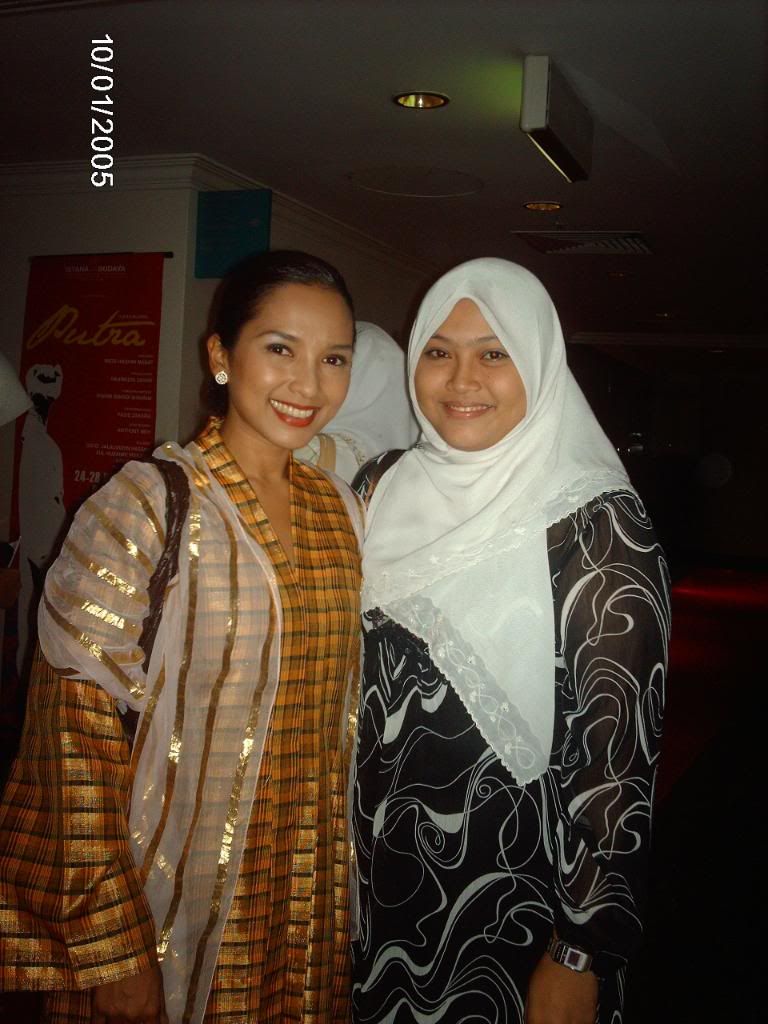 All the cast with the director...Mior Hashim Manap (blue Baju Melayu)
the british...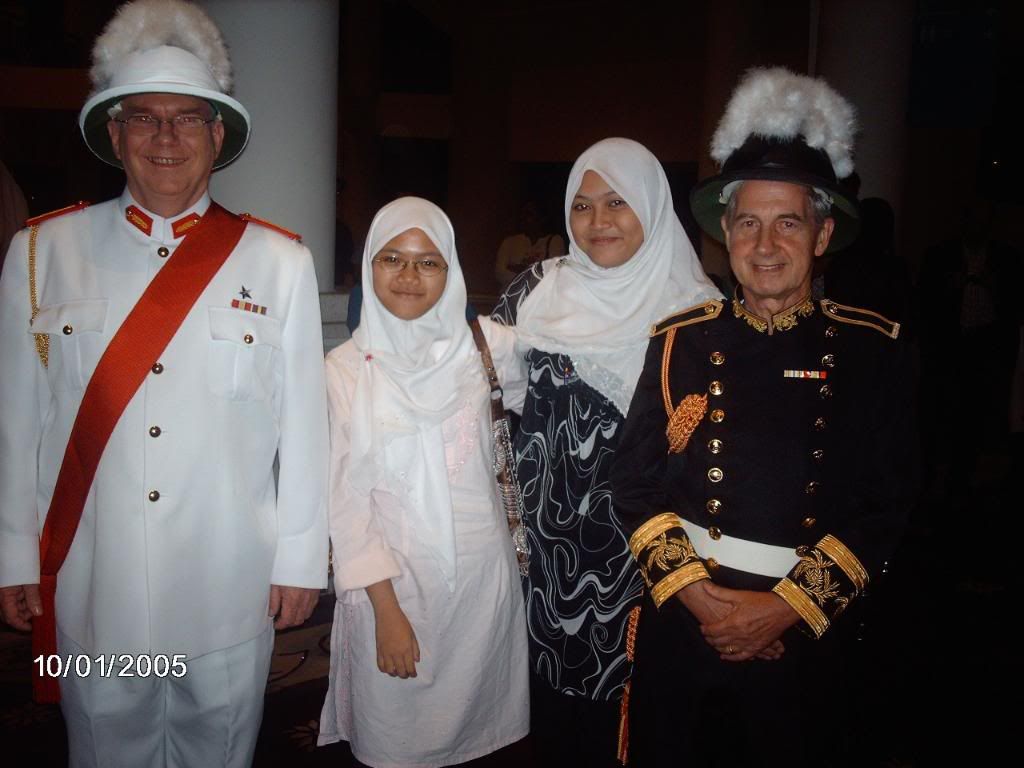 Pak Lah..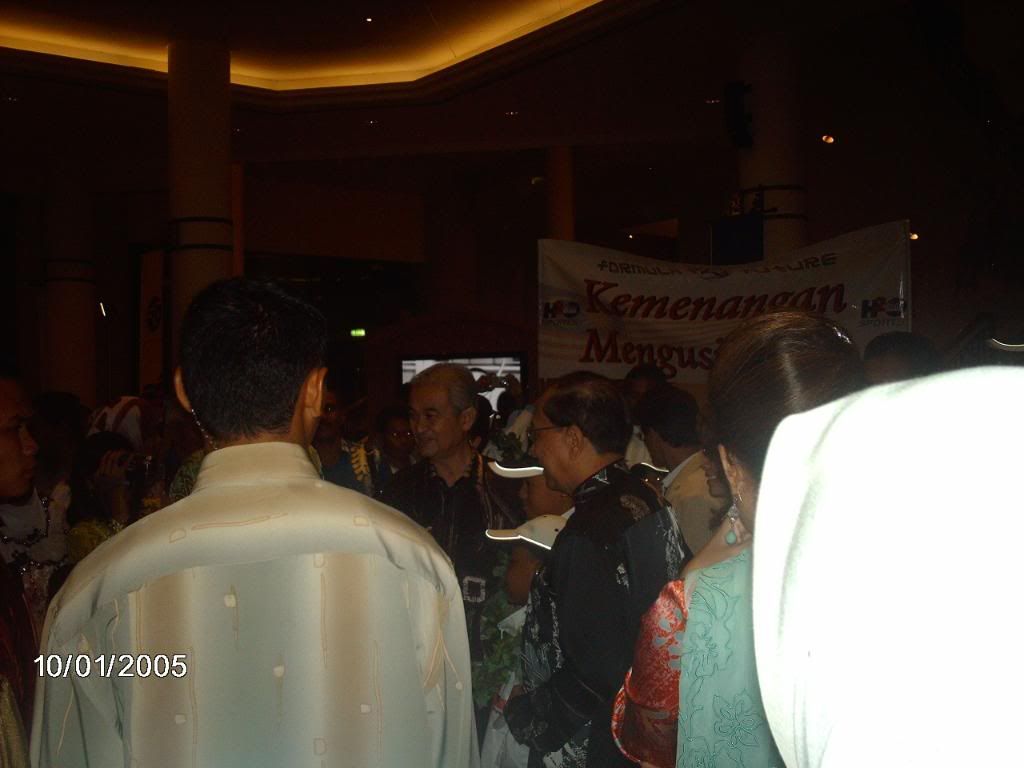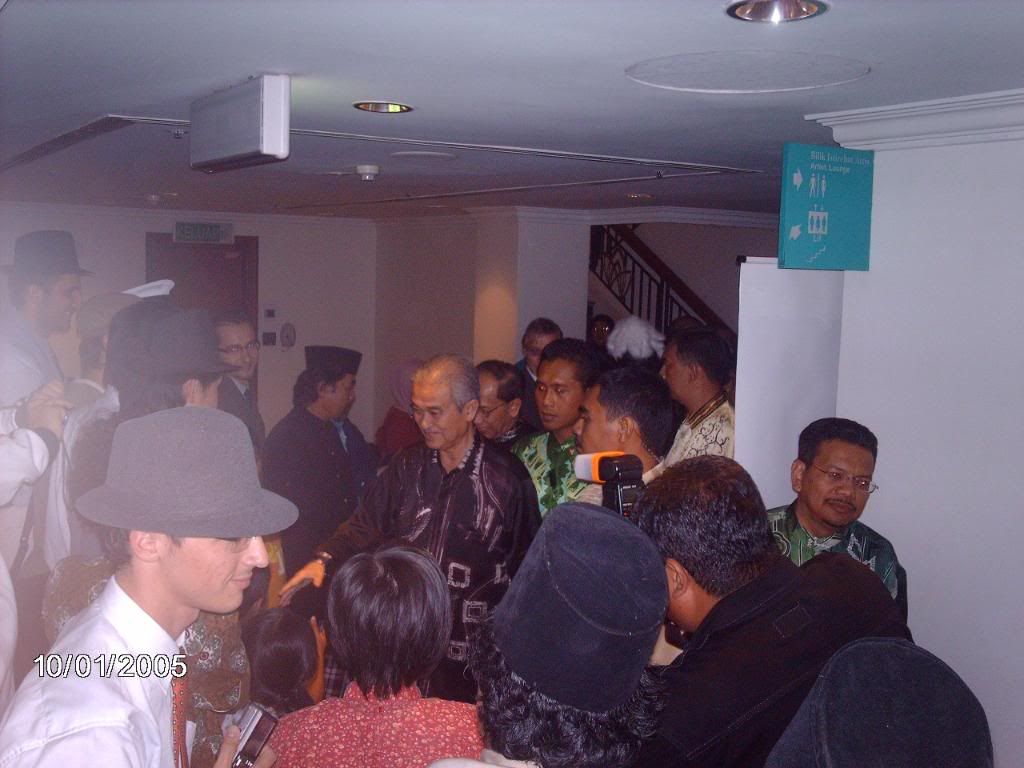 ~the bodyguard kt blkg tu..interframe lak..~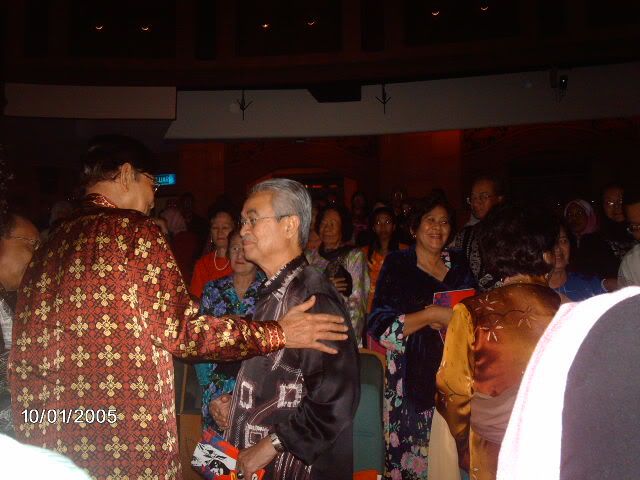 dad n mum's fren..i dont remember her name..she is one of the actress..old timer la..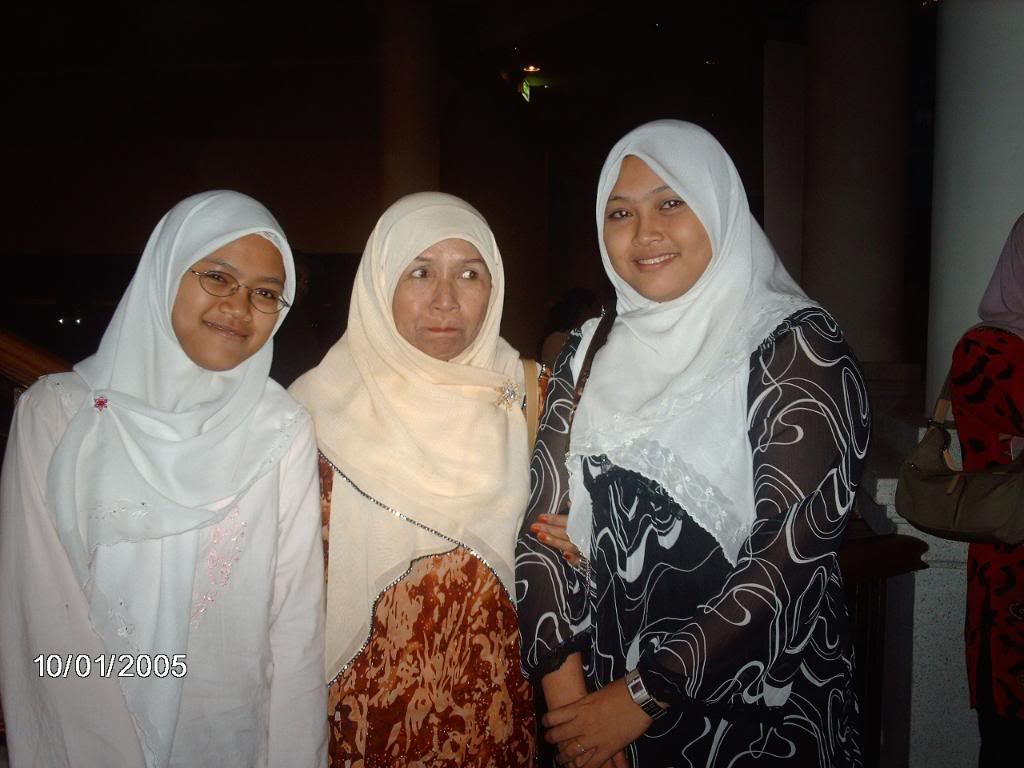 other than that..the wira2 comel yg memenangi Kejuaraan Go Kart dunia tu pon ader..tp not really interested to take their pictures coz we me n my sis was so crazy chasing for Zul Huzaimi n Dato' Jalaluddin Hassan...huhuhu...
my dad was like..
"hey, ada ker dok kejar artis sedangkan pemimpin negara tu awak tak heran lgsg"
...hehehe..sorry dad, i dont really agree with that guy..so i dont want to bother about him..but hey..I do took some of his photo, dont I? cukup r... n i did took your photo with Pak Lah also, rite? cukup2 lar tue..huhuhu
well...i'm so exhausted chasing n excited with all this thing..but so happy too...
Happy Merdeka y'all!!
Happy Birthday Malaysia...
Happy 50th Independent Day!!
dh setengah abad kiter merdeka...tp merdeka kah pemikiran rakyat2 Malaysia???
p/s: Oh ya guys... ignore the date shown on the photo's...sumtg wrong with my camera..boring story..seriously, i need a new camera...who volunteer to gimme the Canon EO5? hhehehe...